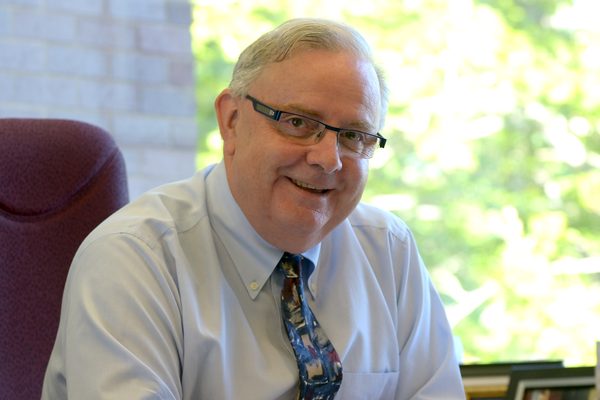 Dr. Harry G. Gardner, a native of the south shore of Nova Scotia, graduated from Dalhousie University (BA 1974), Acadia Divinity College (MDiv 1977) and from Fuller Theological Seminary, Pasadena, California (DMin 1993). He has served as the minister of the Burlington-Victoria Harbour, Wilmot, and Liverpool-Brooklyn United Baptist Churches.
In 1986 he began work with the Home Mission Board of the Convention of Atlantic Baptist Churches and in 1989, became the Director of Home Missions and Church Planting. He served for eleven years as the Convention's Executive Minister prior to coming to Acadia. In this role he was a member of the Boards of Acadia Divinity College and Crandall University (formerly Atlantic Baptist University). He has had a keen interest in addressing issues of racism, promoting integral mission as well as international relief and development.
Recently, he was the President of the North American Baptist Fellowship, and in 2010, he was elected as a Vice President of the Baptist World Alliance. He has served as President of Acadia Divinity College and Dean of Theology for Acadia University since January of 2008.
He and his wife, Gail, reside in Kentville. Their family includes two married children and four grandchildren. Personal interests include fun times with the grandchildren, travel, and music.
Dr. Gardner sits in the Abner J. Langley and Harold L. Mitton Chair of Church Leadership and teaches in the area of pastoral ministry, leadership, and spiritual disciplines.
Dr. Gardner will be leading our devotional Friday morning before the family business session.