Hok Kwan, violinist and conductor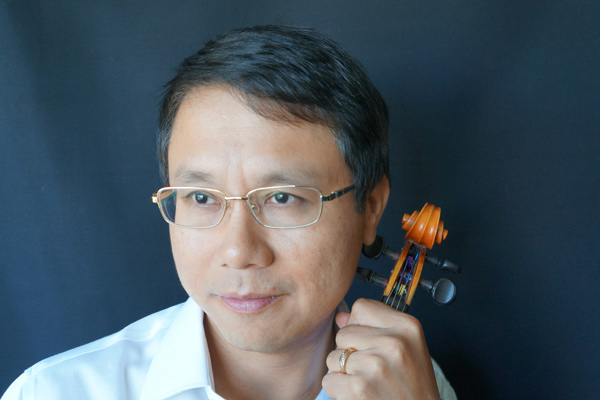 Accomplished and experienced concert violinist and conductor with over 25 years of experience working with orchestras in Asia and North America, Hok Kwan is a co-founder of Hong Kong Sinfonietta (1990) and Musica Viva Orchestra of New Brunswick (2013). A former principal of Symphony New Brunswick and Saint John String Quartet (1992-2003), as well as Bangor Symphony Orchestra in the U.S. (1996-2002), Hok has been the Concertmaster of Prince Edward Island Symphony Orchestra since 2004. Recently, he has expanded his horizons into performing on his Baroque violin and into "period music" with the professional groups he co-founded: Collegium Musicum and Careleton Quartet of Early Music Studio of Saint John.
Born and raised in Hong Kong, Hok furthered his musical training at Guildhall School of Music in London, UK and graduated in 1989. He has performed as a recitalist, chamber musician, and concerto soloist with various orchestras around the world since the age of twelve.
As a returning guest conductor of Nova Sinfonia, Halifax, NS, and a former Music Director and Conductor of Alto Mare Orchestra & Chorus in Saint John for 7 consecutive seasons, Hok has recently been appointed as Conductor of St. Andrews International Summer Music Festival Orchestra.
As an educator, Hok has extensive experience in teaching and adjudicating, including the NB Provincial Music Festival and the NS Kiwanis Music Festival. His teaching background and experience include students of all ages and levels, from young children to university students. Hok operates his own teaching studio in Saint John. A number of his students received Royal Conservatory of Music's Gold Medals for the highest achievements in the Atlantic Provinces.
Wai-chung Rachel Kwan (pianist & mezzo soprano)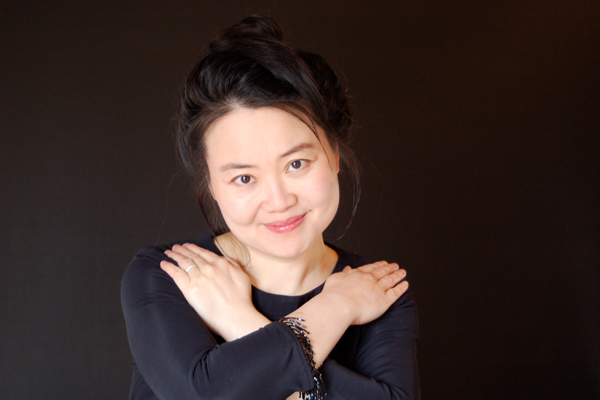 Native of Hong Kong, versatile and multi-talented performer Rachel Kwan has received numerous awards, performed as a soloist and recorded by TV and on radio in three continents since the age of seven.
Winner of the coveted Hong Kong Arts Festival Prize for the Most Outstanding Performer of Western Instruments, Rachel toured England as a fourteen-year-old pianist. She was awarded the L.T.C.L. Diploma for Performers from Trinity College of Music, London, UK when she was sixteen. A graduate of the Royal Northern College of Music in England, with a Graduate Degree of Music (Honours) and a Professional Performer's Diploma, Rachel has performed as soloist, chamber musician, and accompanist in Canada and abroad. In New Brunswick, she has appeared as concerto soloist with Symphony New Brunswick, and has represented Saint John as a soloist to perform before dignitaries like prime ministers and premiers, as well as royalties such as HRH Princess Sarvath El Hassan of Jordan. In 1996, Rachel was invited to perform for HRH Prince Charles of UK during his visit to Saint John.
With two CDs under her name: "Psalms, Hymns, & Spiritual Songs" (2003) and "Songs With New Words" (2012), Rachel is a double awards winner of New Brunswick Gospel Hall of Fame. Besides concertizing, she has taught piano in Chinese University of Hong Kong, as well as voice in Hong Kong School of Scared Music and Bethany Bible College (Kingswood University). She also operates her own music studio. Students of Rachel's have been awarded the highest honour (Gold Medal) by Royal Conservatory of Music, Canada Examinations. In addition, Rachel has in recent years developed a "co-improvization" method in music as a form of therapy for special needs individuals.
Rachel and her husband Hok Kwan have three children, aged 23, 18 and 17. Besides her professional performing career, Rachel is also a licensed minister with Canadian Baptists of Atlantic Canada and has served as a two-term president of the Campus Ministry Board at University of New Brunswick, Saint John (2003-2010).