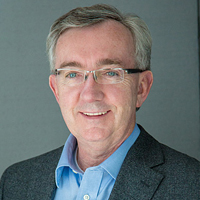 Rev. Dr. Peter Reid has been Executive Minster of the CBAC since 2008. Prior to that he pastored several CBAC churches.
Peter has led the CBAC through an incorporation process, and visioning for the future of our CBAC churches here in Atlantic Canada.
He and his wife, Lottie, reside in Saint John.
Peter is leading us in God's vision for Atlantic Canada and our shared mission to accomplish our 2025 Goals (http://baptist-atlantic.ca/2025-goals). At Oasis, Peter will give us an update on how we're doing at joining God in changing Atlantic Canada one neighbourhood at a time.