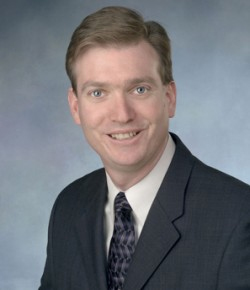 Rev. Dr. Bruce Fawcett will be bringing our Friday morning devotional, August 24th @ 8:45am.
—
Bio:
Rev. Bruce G. Fawcett, Ph.D., President and Vice Chancellor, Professor of Leadership and Religious Studies
Rev. Dr. Fawcett was appointed as the 8th President of Crandall University in 2012. He holds a B.A. from Atlantic Baptist College (now Crandall University), an M.Div. from Gordon-Conwell Theological Seminary, and a Th.M. from Harvard University. He completed a Ph.D. at the University of Wales under the supervision of noted empirical theologian Leslie J. Francis.
An ordained Canadian Baptist minister, Dr. Fawcett served for seven years as a youth pastor at Lewisville Baptist Church in his hometown of Moncton, New Brunswick. He taught Greek and Religious Studies part-time at Crandall University in Moncton and later served as the founding Director of the Youth Leadership Program at Crandall.
From 1999 until 2008 Dr. Fawcett served on the staff of the Convention of Atlantic Baptist Churches. As the Convention's first Director of Youth and Family Ministries, he developed training programs for youth leaders, and provided leadership to the Springforth youth conference and Tidal Impact, Canada's largest youth mission program. He later served the Convention as Director of Communications, Associate Executive Minister, and Acting Executive Minister.
Dr. Fawcett began teaching at Acadia Divinity College of Acadia University in 2000 when he was appointed as the founding Director of the Youth Ministry Program. He was appointed as a full-time faculty member in 2009 and served as Director of Doctoral Studies and as Academic Dean. He has also taught as a visiting lecturer at a variety of colleges and seminaries in North America and overseas.
Dr. Fawcett is the author or editor of eight books on youth ministry, mission, and evangelism. He is the author of academic articles that have appeared in a variety of journals including Research in the Social Scientific Study of Religion, The Journal of Youth Ministry, Pastoral Psychology, The Journal of Research in Christian Education, and The Journal of Youth and Theology.
He is a frequent speaker in churches and in a variety of other settings including retreats and conferences and has served on dozens of boards in the non-profit sector.
In his spare time he enjoys travel, podcasts, British and American mystery and espionage novels, the music of U2, and long walks with his wife. He and his wife are the proud parents of two children.
Bruce will be bringing the morning devotional before our Friday morning Family Business session.