If you'd like to pre-register for Oasis 2018 seminars, you need to first be registered for Oasis 2018. Registration link is sent out after we receive your registration and email address.
Pre-registration for seminars will close Monday night, August 20th @ Midnight.
*For 2018, we are only offering one seminar spot – Saturday morning 8:45-10am. Plan to attend the Oasis Learning Lab on Friday afternoon in University Hall, 3:15-430pm.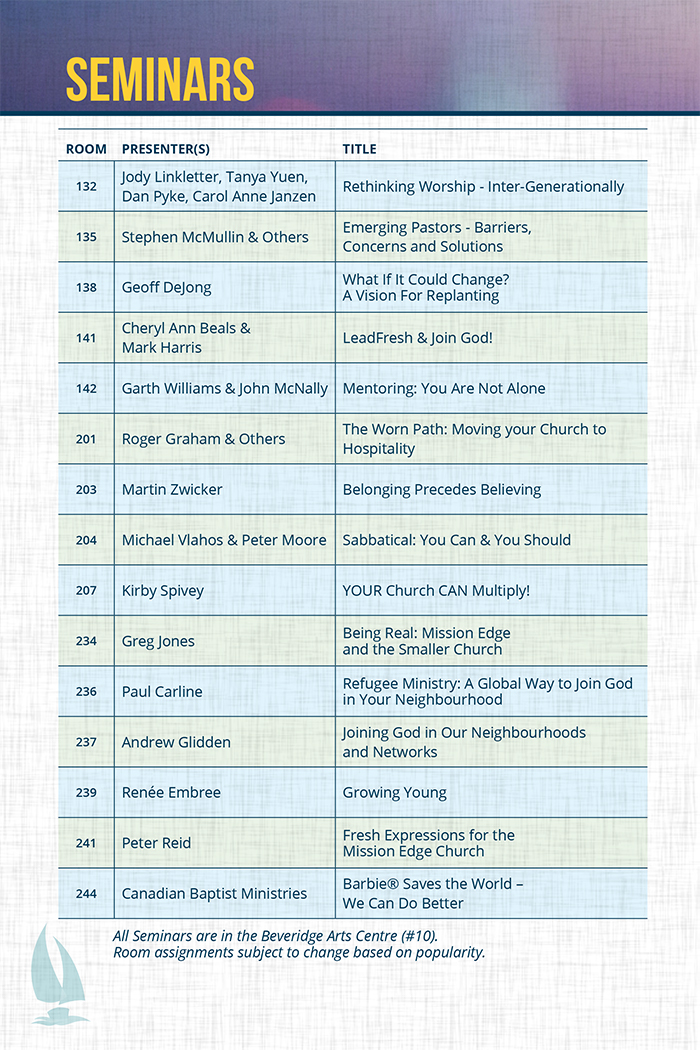 Download (Oasis-2018-Seminars.pdf, PDF, 483KB)
Handouts:
Sabbatical Resources (Peter Moore, Michael Vlahos):