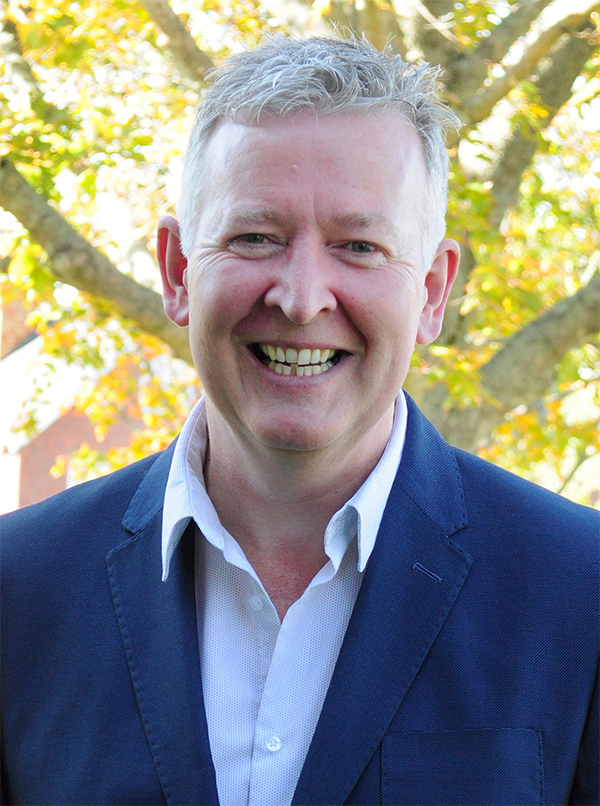 Rev. Dr. Stuart Blythe will be our Oasis Forum speaker on Thursday August 23 @ 2pm, Wolfville Baptist Church, Wolfville, NS.
The Oasis Forum is the kickoff event for Oasis 2018. Plan to attend!
Title: Eating Forbidden Food: Peter, Baptist Polity, and Engaging with Culture
Description:
In this talk, Stuart will bring together, Peter's deeply disorientating experience in Acts 10, the Baptist practice of congregational discernment, and the challenges of seeking to engage faithfully with contemporary culture. He will argue that engaging with culture may require us to transgress currently established boundaries in our thinking and our practice. Such a move requires the operation of the Spirit as we seek to understand how and in what ways God would have us respond to our neighbourhoods. As Baptist congregations one of the places where we can and should be seeking this operation of the Spirit is in congregational gatherings to discern what living Jesus Christ is saying to us here and now. Time and energy should be invested in this process. If we wish to get in touch with our neighbourhoods in a faithful way first of all we need to get in touch with the head of the church who we may find to be much more disruptive than we will find comfortable.
—
Bio:
John Gladstone Associate Professor of Preaching and Worship; Director of Doctoral Studies; Dean, The Sarah Daley Nickerson Chapel
Between 1989 and 2005, he served two churches in Glasgow: Minister of Springburn Baptist Church (1989-1994), Youth Minister of Kirkintilloch Baptist Church (1994-2000), and Team Leader/Senior Minister of Kirkintilloch Baptist Church (2000-2005). From 1994 to 2004, he was also an occasional lecturer at the Scottish Baptist College.
Dr. Blythe was invited by the Scottish Baptist College to full-time appointments as Lecturer in 2005 and as Senior Lecturer in 2008, and was the Acting Principal in 2013-2014. During this time, he was a Visiting Lecturer for the International Christian College for Youth Ministry Methods (2008), and an External Examiner for Trinity College with Bristol Baptist College (2012-2014) and Northern Baptist Learning Community (2012-2013). He became a Fellow of the Academy of Higher Education in the UK in 2011. Since the summer of 2014, Dr. Blythe has held the position of Rector of the International Baptist Theological Study Centre Amsterdam and has been a member of the Faculty of Theology at Vrije Universiteit Amsterdam.
During his teaching years at the Scottish Baptist College, Stuart was involved in numerous committees with the Baptist Union of Scotland. He is currently the Editor for two journal publications: Journal of European Baptist Studies and Baptistic Theologies, and, since 2014, the Chair of the organising committee for the Confederation of European Baptist Schools. He has spoken in several countries across Europe and in North America (including Winnipeg in winter!).
Dr. Blythe is married to Susanne, and together they have two adult children: Stephen and Kim-Michal, both living in Scotland. For leisure, Stuart and Susanne enjoy playing the bagpipes.