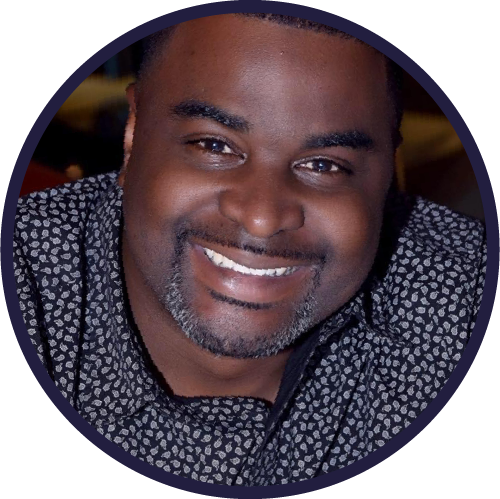 Shawn Downey
is a worship leader, vocal director, multi-instrumentalist, and producer from North Preston, Nova Scotia. He is currently the music minister at East Preston United Baptist Church and a former music minister of Saint Thomas Baptist Church in North Preston. Since January 2019, Shawn has served as Musical Director for the
Nova Scotia Mass Choir
.
Shawn lives and breathes music—an accomplished musician with professional experience on bass guitar, keyboards/piano, and drums. Shawn has a proven record of skillfully directing bands, musical shows, choir events and programs. While serving at Saint Thomas Baptist Church, Shawn co-produced a CD with the Hallelujah Praise Choir titled: "For You I Am Praying" – which won an ECMA (Gospel Group of the Year) in 2004.
Shawn's musical career has also included collaboration and performing with such artists as: Gary Beals, Woody Woods, Owen Lee, The Gospel Heirs, Sanctified Brothers, Carson Downey Band, and Shane Dunn, to name a few.
Since 2013, Shawn has been the Owner/Producer of Sharp #5 Productions where he does everything from musical arrangements to mixing and mastering.
In 2017, Shawn was presented with the prestigious ANSMA Industry Award for his well-deserved accomplishments in the music industry.